2017 NYBC Qualifier (11U - 12U) Baseball
2017 NYBC Qualifier
Earn a Chance to Play on National Television
Ages 11U & 12U
CLICK HERE TO VIEW ALL TEAMS ATTENDING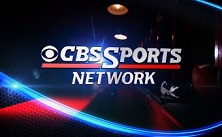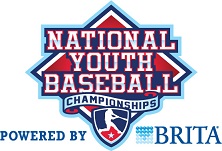 6/23/2017 - 6/25/2017
The 2017 NYBC Qualifier will bring some of the top 11U & 12U teams in the country to Baseball Heaven competing for a chance to play in the 2017 NYBC Championships at Baseball Heaven, July 25 - July 30 and the opportunity to play on "LIVE" National Television on The CBS Sports Network. Games are also streamed live on MLB.COM as well.

NYBC Championship Week will consist of the following:
Opening Ceremonies for all Teams
Home Run Derby
Skills Competition
Tournament Play against top teams from throughout the Country
Call us at 631-205-5109 or email to info@baseballheavenli.com for further information
COACHES ARE REQUIRED TO READ ALL OF THE FOLLOWING IMPORTANT INFORMATION
Below are the steps needed to be eligible to play in any Baseball Heaven tournament please take the time to read all, as there is important information about our events and our facility.
STEP 1: REGISTRATION AND PAYMENT
Cost Per Team:
$995.00 (Per Team) For Ages 11U to 12U
3 game minimum (weather permitting)
Baseballs and Umpires Included
Deposits will be accepted in the amount of $400.00, however, ONLY full payment will secure your teams spot in the tournament.
Click Here to view Baseball Heaven's Payment and Refund policy
STEP 2: BASEBALL HEAVEN HOTEL POLICY
All 2017 Baseball Heaven Tournaments are Stay to Play events. Teams, requiring overnight stay, are required to reserve your teams hotel room blocks through our Tournament Hotel Service Provider Traveling Teams in order to participate in our 2017 tournaments.
In order to receive a tournament schedule, a schedule request or a hotel weather related refund for your particular event(s), you are required to use our Hotel Service Provider. Traveling Teams will do all of the work for you, in finding you the best available accommodations for your teams hotel needs.
You can contact Traveling Teams directly at 1-800-430-1159, M-F 9am to 5pm EST to submit a request for rooms
STEP 3: REQUIRED PAPERWORK
Teams are REQUIRED to submit the following paperwork one week prior to the date of the tournament.
1 Completed Mandatory Roster Form
2 Completed Coaches Code of Conduct Form
3 Completed Waiver and Release Form
4 Copy of Certificate of Insurance naming Baseball Heaven as additional insured
STEP 4: SCHEDULING
Teams MUST be available to play for all scheduled time slots beginning Friday starting at 3PM and ending Sunday (Monday for Holiday events).Teams may be required to play at an equivalent off-site location in a given event
STEP 5: ARRIVAL
Coaches are required to check-in their team 60 minutes prior to their first game
STEP 6: FACILITY RULES
Baseball Heaven is an all turf complex, therefore, does not permit the use of metal spikes for any ages. Molded rubber cleats and turf shoes are required on all Baseball Heaven fields, as well as all of our offsite locations.
---